A few years ago, I worked in the nonprofit sector and was passionate about being a "do-gooder." But my social consciousness didn't yet extend to my clothes.

After reading posts from a friend who was starting an ethical fashion company, I was inspired to take a hard look at why I was not more mindful of my clothing consumption. I figured it was largely due to the fact that I knew so little about the industry. Once I started learning, I knew it was time for a change.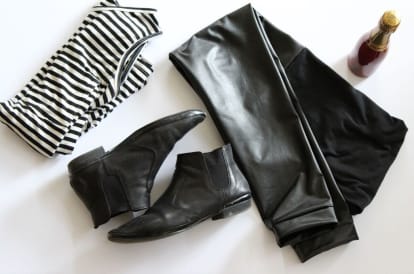 On my 26th birthday, I made a vow to buy only one item of clothing per month. I knew I had too many clothes—I used to pride myself in college on owning 22 pairs of jeans—and they had a way of slowing me down. After virtually meeting Kestrel Jenkins of Awear, who was building a community of people who were dedicated to shopping responsibly, I took the challenge one step further.
Since that day in February 2014, I haven't bought anything that's not from a thrift store, created in the United States, or made responsibly elsewhere (sourced from reliable blogs, from brands whose founder I know, or endorsed by ethical fashion websites).
I, a shopaholic, quit fast fashion cold turkey.
Turns out, the effects of this ban extended far beyond my closet. They seeped into nearly every aspect of my life—here's how: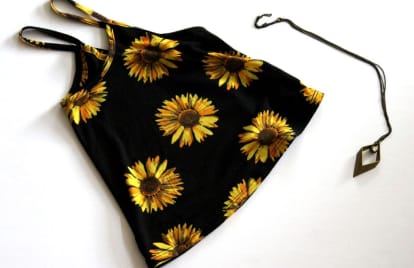 1. I stopped caring about buying fast fashion.
I couldn't believe how quickly the mindset shift occurred, but as soon as I vowed to stop shopping from "unethical" sources, I no longer felt the urge to do so. I had strong reasons for sticking to my pledge, and the appeal of mass consumerism, of buying tons of new items for cheap that I'd never even end up wearing, lost its appeal altogether.
2. I started spending more money per item and buying fewer items.
I invested in clothing I never would have before, like a $52 pair of sweatpants or a jacket I loved for $150. Instead of looking for quantity, I started investing in quality, and I've only bought items I truly love and want to wear constantly.
3. I started saving a lot of money.
Recently, I went through my finances over the past four years and was shocked with what I found. As compared to 2012, when I spent $3,500 on clothing and shoes, I spent only $750 in 2014 and $473 in 2015. Even though I'm buying more expensive items, I'm not buying mindlessly in bulk. The fact that I spent so much without even realizing it is a testament to my lack of mindfulness in general at that point in my life.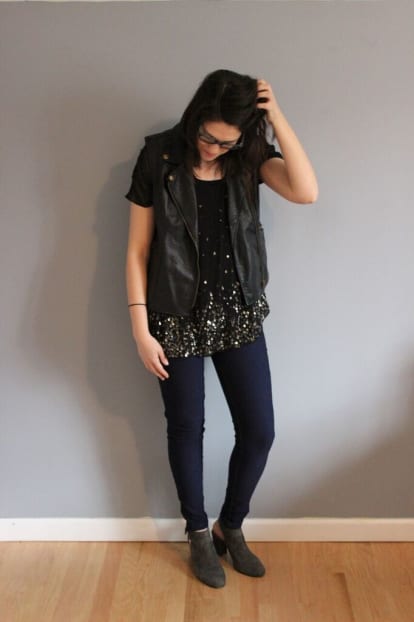 4. Mindfulness extended to many other parts of my life.
I now meditate, go to yoga class, see an inspiring health and wellness coach, and am as mindful about what I put in my body as what I put on it. Once I took a step back and started to consider the psychology of my shopping habit (I was buying clothes out of boredom, out of the thrill of the purchase, and not out of need or love for the items), I adopted a whole new perspective of what is worthy of my time and dollars. I am now calmer, less stressed, and happier overall.
5. I replaced expensive and unproductive habits for beneficial ones.
Instead of killing time between work and dinner plans with shopping, I now go to yoga instead. Less spending, less consumption, and increased flexibility and calm? Yes, please!
6. I started my own ethical fashion company.
Once I committed to shopping responsibly, I began to get frustrated by the challenge of finding things I liked that were in my price range. This inspired me to start my own ethical fashion company, st-kea fashions, where we curate American-made everyday essentials for a lean, mindful wardrobe. I get to work with independent and emerging designers from across the country and give them a platform to tell their stories.
7. My clothes tell a story.
It is so much more interesting to tell someone about the shirt you are wearing when it's made of biodegradable fabric or cut and sewn in LA. When you invest in clothes that are mindfully made, you are investing in the stories behind them as well.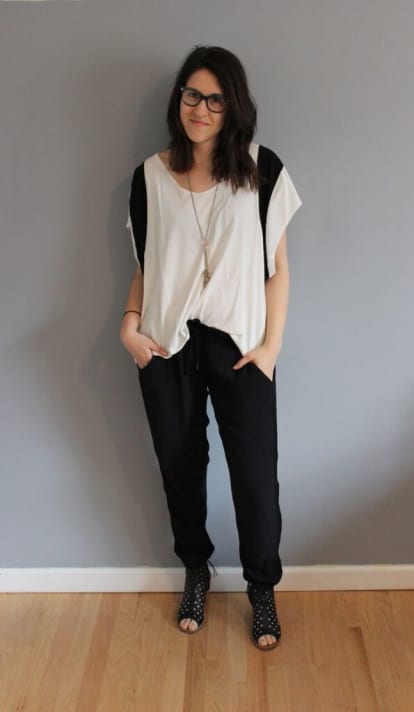 8. I have connected with amazing, like-minded people.
I am now a member of the Ethical Writers Coalition and have connected with dozens of designers, like-minded friends, and bloggers who share similar values. Living your values is easier when you have others to support and challenge you.
I'm also working to help other people change their shopping habits. Through IMBY, I educate people on the importance of building a capsule wardrobe, consisting of ethically made items. Not only am I living a more mindful and ethical lifestyle, but I am bringing others into the fold. That, to me, is worth it all.
Ready to change your buying practices? Take some cues from my journey and first determine why you like shopping (is it boredom? the thrill of having something new? the social aspect?), then go cold turkey and set a shopping-alternative intention.
Your intention should correlate to what drove you to shop in the first place—if it was boredom, find something else to fill the time like cooking or reading. Then work to build a minimalist wardrobe of items you love and want to wear every single day. Once you focus your energy, time, and money elsewhere, you'll be surprised by how much freedom and money you have left over for other pursuits.